About Us
Guardian and I.D.A. pharmacies are independently owned and operated by pharmacists who believe in investing in the best possible patient care. Together, Guardian and I.D.A. have been a part of the Canadian landscape for close to 85 years. They are united in a shared pledge to be your local community pharmacy of choice.
I.D.A. pharmacies have provided exemplary care to patients since 1932, when the Independent Druggists' Alliance (I.D.A.) was first established in Canada. The Guardian pharmacy banner was founded 1964 with the same unwavering commitment to the profession. Over the years, both have become trusted names in pharmacy care and have garnered tremendous loyalty from their patients.
At Guardian and I.D.A., we empower our patients to live healthy and active lives by providing personalized, compassionate, holistic care. We believe that Feeling Better Starts Here.
Business Address
10400 - 110 St
Fairview, AB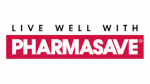 Services
Pharmacy services, medications, diabetic risk assessment, condition fact sheet, health toolkit, medication FAQ's, natural products and community resources.
About Us
Since being founded in 1981, Pharmasave has focused on building a national platform of community-based retail outlets designed to provide exceptional patient-centred healthcare, medication advice, drug store products and customer service. Each Pharmasave store operates independently to serve its individual community, with programs and services tailored to the needs of the consumers and a commitment to helping all customers. Giving back to the community is a core value at Pharmasave. Pharmasave proudly supports what matters in communities because communities matter to Pharmasave.
Business Address
11017 102 Ave
Fairview, AB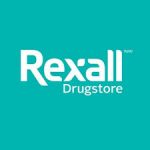 About Us
Our 448 Rexall and Rexall Pharma Plus locations are supported by 8,000 staff, all dedicated to providing exceptional service and care in 180 communities across Canada. Whether it's providing flu shots or other services within the expanding scopes of pharmacy care, offering exclusive daily living products that can help put you on a healthy path, transforming our store environments, or making sure your medications are working safely for you, Rexall is focused on continuing to evolve to meet the changing needs of our patients and customers.
Business Address
10216 - 110 St
Fairview, AB