Rigler Law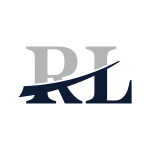 Business Name:
Rigler Law
Services:
FAMILY LAW | MEDIATION & ARBITRATION | RESIDENTIAL & AGRICULTURAL REAL ESTATE | ESTATE ADMINISTRATION | INDEPENDANT LEGAL ADVICE
About Us:
Our focus on maintaining integrity has allowed for remarkable partnerships and successes to develop over time.
We take pride in the representation we provide to our clients by offering comprehensive, clear and concise legal advice and assistance. 
The firm has offices in Grande Prairie, Fairview, and Spirit River.