Fairview & Area Learning Store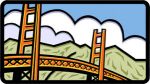 About Us:
BRIDGING GAPS, BUILDING FUTURES
The Fairview and Area Learning Store is an outreach school serving between 50-100 Fairview and surrounding area students per year. We offer a full high school program with a variety of optional courses delivered either in print or online on a timetable of your choosing. Best of all, there are never course conflicts because you can choose what to take, when to take it, and when to complete it!