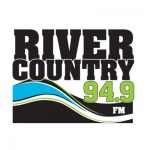 About Us
"Where Rock and Country Collide", River Country is part of the Peace River Broadcasting family.
We have been the Peace Region's local voice since 1954, focusing on the news and events of the area.
Proud to be one of the few remaining locally owned and operated radio families.  We're based here, we live here.
Office: 780-624-2535
On Air Studio: 780-624-3000
Trending 55 Newsroom: 780-624-1088