The Old Bistro | Coffee & Gift Shop
The Old Bistro | Coffee & Gift Shop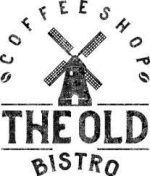 About Us

I love coffee. I love people. I love my hometown. So I put them all together.


The Old Bistro is a cozy retreat where our customers can enjoy a beautiful cup of coffee, browse the local art work and visit with friends or enjoy a moment of solitude.


We have partnered together with local artists to provide and outlet for their work. We source all of our beans locally and our community always comes first.