Towing

Address:
12001 105 Ave
Fairview, AB
About Us:
Having your vehicle breakdown on the side of the road is never good. It can be more than just an inconvenience; it can be dangerous, especially if you're stuck out there at night on a standard or a very busy highway. Don't panic! Fairview Towing has you covered. We offer vehicle boosting and towing service throughout Fairview area – 24 hours a day, 7 days a week! Whether it's a flat tire or stalled engine, our team is standing by to help with emergency roadside assistance.
For over 20 years, Fairview Towing has been helping drivers get their vehicles back on the road quickly and safely. Thanks to our years of experience, we have provided lockout, boosting, and towing service in Fairview for a wide variety of vehicles. The knowledge we've gained allows us to easily adapt to even the most unique roadside scenarios.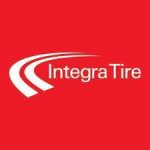 Address:
11113 – 101 Avenue
Fairview, AB
About Us:
Integra Tire Auto Centre Fairview is Canada's choice for tires, maintenance, mechanical, and automotive repair in Fairview. Our dedicated tire and automotive repair experts are committed to providing excellent, precise, honest, and integrity-driven service every visit – that's what integra(ty) is all about.
Our technicians in Fairview have years of experience serving customers and going beyond expectations, and we'll do the same for you. Call, message, or stop by the shop today and we would be happy to help you get back on the road. Honesty, trust, and integrity – everything that is important to you, is important to us. So give us the chance to show you what "integraty" is, and we promise, you'll be a customer for life.