Services
Towing | Boosting Services | Lockout Services | Emergency Road Service
About Us
If you're stuck on the side of the road, call Fairview Towing 24/7 for quick, professional service!
For over 20 years, Fairview Towing has been helping drivers get their vehicles back on the road quickly and safely. Thanks to our years of experience, we have provided lockout, boosting, and towing service in Fairview for a wide variety of vehicles. The knowledge we've gained allows us to easily adapt to even the most unique roadside scenarios.
Business Address
12001 - 105 Ave
Fairview, AB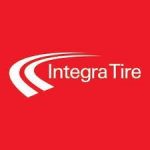 About Us
Integra Tire Auto Centre Fairview is Canada's choice for tires, maintenance, mechanical, and automotive repair in Fairview. Our dedicated tire and automotive repair experts are committed to providing excellent, precise, honest, and integrity-driven service every visit – that's what integra(ty) is all about.
Business Address
11113 – 101 Avenue
Fairview, AB