Services
Horizontal Directional Drilling for Farmers and Oilfield | Water Installation | Sewer Installation | Furnace Installation and Repairs | Infrared | House Furnace | Water | Heating | Unit Heaters | Oilfield Services | HDPE Fusions and Repairs | HDPE Fittings and Supplier | Drilling | Trenching
About Us
After many years of service in the Fairview community, we feel confident that we can cater to your needs. We get the job done and we don't just meet expectations; we exceed them. Our customers keep coming back because we're dependable, knowledgeable and pleasant to work with.
Business Address
10908 - 92 Ave
Fairview, AB

Services
We are here to serve your heating and plumbing needs in residential, commercial, and industrial environments.
About Us
For over 50 years, Reynolds' Plumbing & Heating 80 Ltd. has been providing professional residential, commercial, and industrial plumbing and heating services in and around Fairview. Our company is based in Fairview, but we can travel all over the Peace Country to provide top-notch plumbing and heating services.
Emergency Services Available
Business Address
11208 - 101 Avenue
Fairview, AB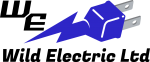 Services
Electrical - Install, Maintenance & Repair
About Us
Wild Electric Ltd. is a family owned and operated company in the Peace Region which specializes in quality electrical work in residential, commercial, industrial and agricultural settings.
Business Address
10211 98 St
Fairview, AB