Public Utilites & Environment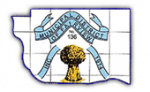 Address:
10957-91 Ave Box 189 Fairview, AB
T0H 1L0
Long Business Description:
The Municipal District of Fairview No. 136 was incorporated in 1914.
When entering the MD for the first time you will descend into the beautiful Peace River Valley and then cross over the unique and breathtaking Dunvegan Bridge, the longest gravity-anchored suspension bridge in Alberta.
Council has adopted the "Code of the West" as a philosophical guideline for our Municipality.

Address:
10908 – 92 Avenue
Short Business Description:
North Peace Gas provides unmatched services in Fairview, AB for many years.
Long Business Description:
North Peace Gas provides the following services:
Horizontal Directional Drilling for Farmers and Oilfield
Water Installation
Sewer Installation
Furnace Installation and Repairs
Infrared
House Furnace
Water Heating
Unit Heaters
Oilfield Services
HDPE Fusions and Repairs
HDPE Fittings and Supplier
Drilling
Trenching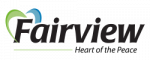 Address:
Mailing Address: Town of Fairview, PO Box 730, Fairview, AB,
Physical Address: 10209 – 109 Street (Provincial Building)
T0H 1L0
Long Business Description:
"Fairview is proud to be recognized as the "Heart of the Peace", not only because of its location at the centre of this vast region, but also because of the progressive support the community contributes to the development of business, industry, education, recreation and the many amenities that make our town a great place to live."
~ Fairview Town Council