Towns, MD's & Counties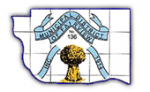 Address:
10957-91 Ave – Box 189
Fairview, AB
T0H 1L0
About Us:
The Municipal District of Fairview No. 136 was incorporated in 1914.
When entering the MD for the first time you will descend into the beautiful Peace River Valley and then cross over the unique and breathtaking Dunvegan Bridge, the longest gravity-anchored suspension bridge in Alberta.
Council has adopted the "Code of the West" as a philosophical guideline for our Municipality.
Address:
RR 1
Spirit River, AB
About Us:
Saddle Hills County is a vital rural community. We are situated in the Central Peace Region of northwestern Alberta along the southern banks of the Peace River and right at the center of The Montney Gas Formation.
Saddle Hills County is a perfect getaway from the hustle and bustle of daily life. Our Campgrounds are open to the public from June to October. No matter your lifestyle or schedule, we're more than happy to host you!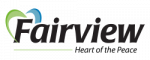 Address:
Mailing Address: PO Box 730, Fairview, AB, T0H-1L0
Physical Address: 10209 – 109 Street (Provincial Building)
About Us:
"Fairview is proud to be recognized as the "Heart of the Peace", not only because of its location at the centre of this vast region, but also because of the progressive support the community contributes to the development of business, industry, education, recreation and the many amenities that make our town a great place to live."
~ Fairview Town Council