2021 Holiday Season
2021 Holiday Season
The Fairview & District Chamber of Commerce is proud to bring you the following events this Holiday Season.
---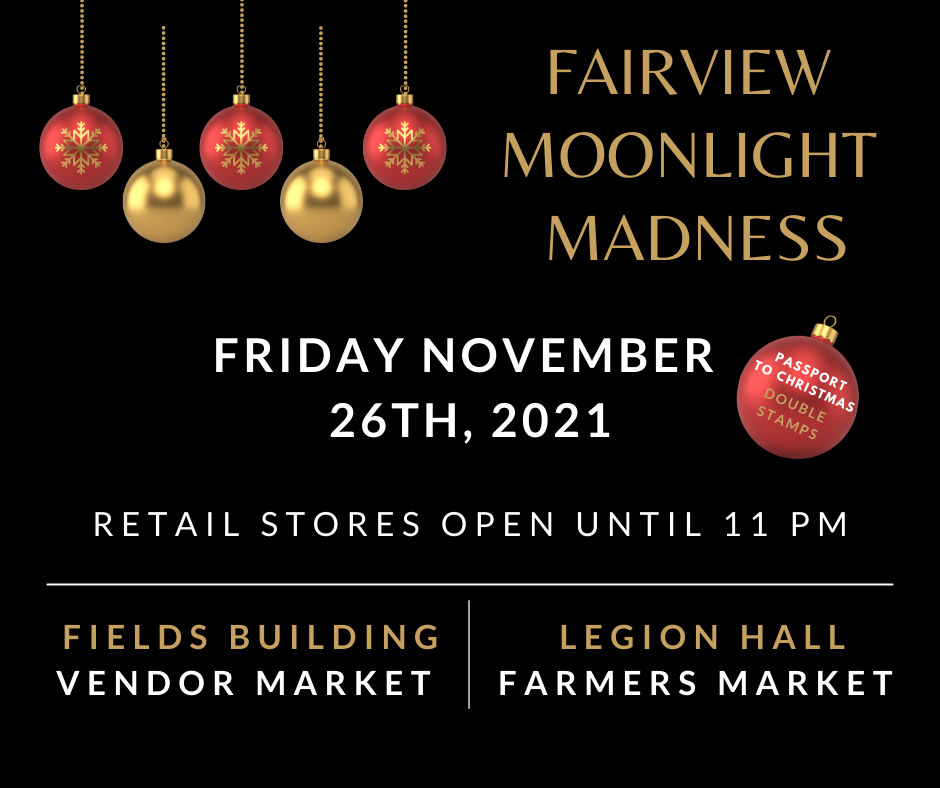 SUPPORT LOCAL! Did you know for every $1.00 spent at a Local Business $0.80 goes back into YOUR community.
THINK LOCAL before you purchase. Amazon & Big Box Stores do not sponsor your Kids Sports Programs, Local Events or Pay Taxes in YOUR Community!

---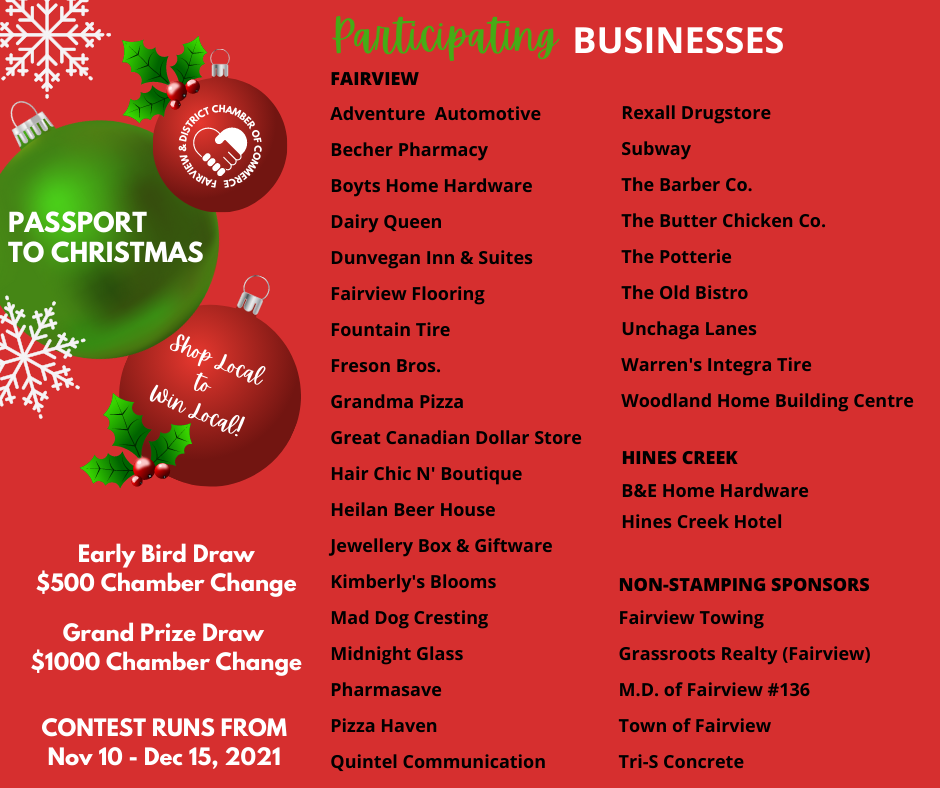 Passport to Christmas is a Fairview & District Chamber Shop Local Program in efforts to support businesses and keep seasonal dollars in OUR COMMUNITY.

---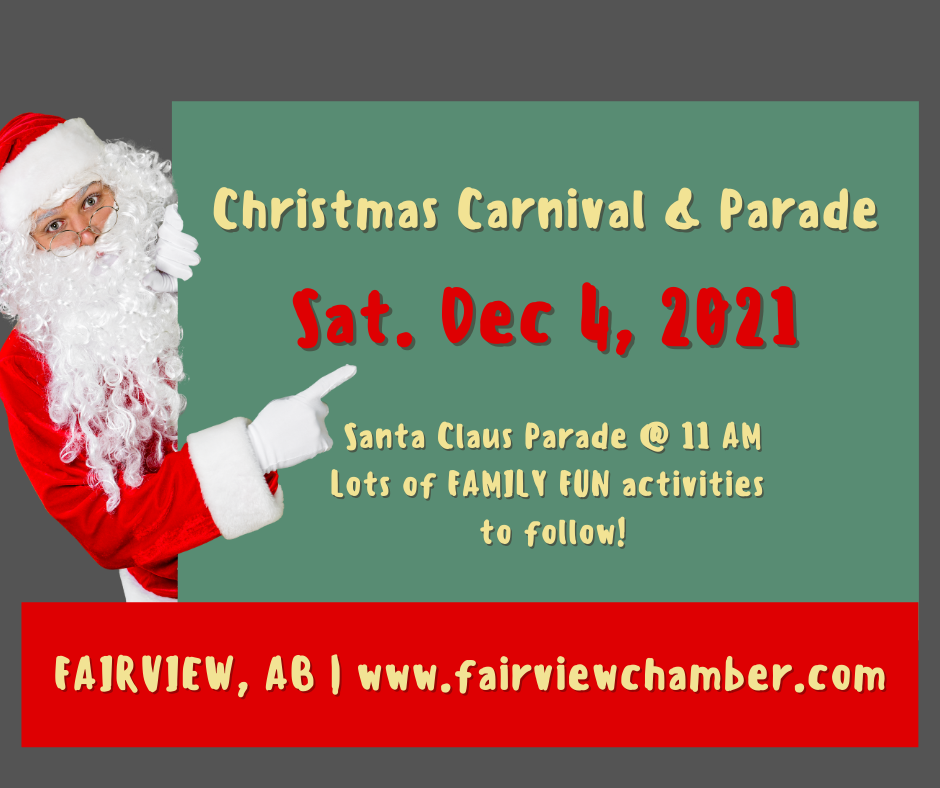 The Fairview District & Chamber of Commerce is pleased to announce the First Annual Christmas Carnival & Parade in collaboration with our municipal partners, local businesses and organizations.
---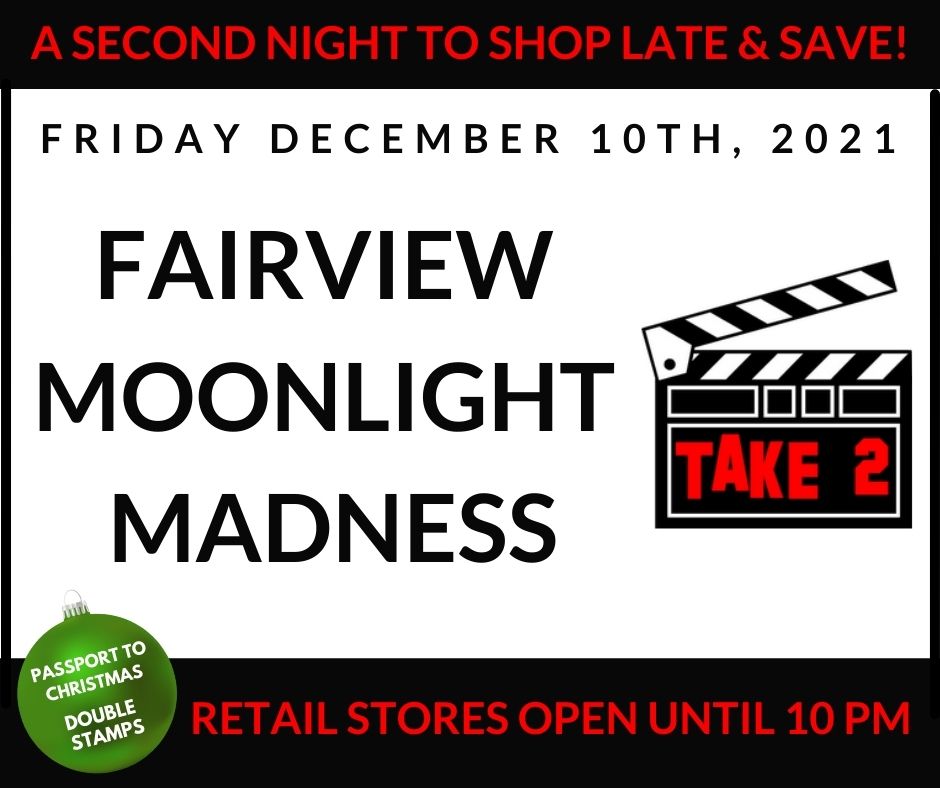 A second chance to Shop late & Save!
Keep your seasonal shopping dollar's in your community!