2022 Annual General Meeting
Thursday March 17, 2022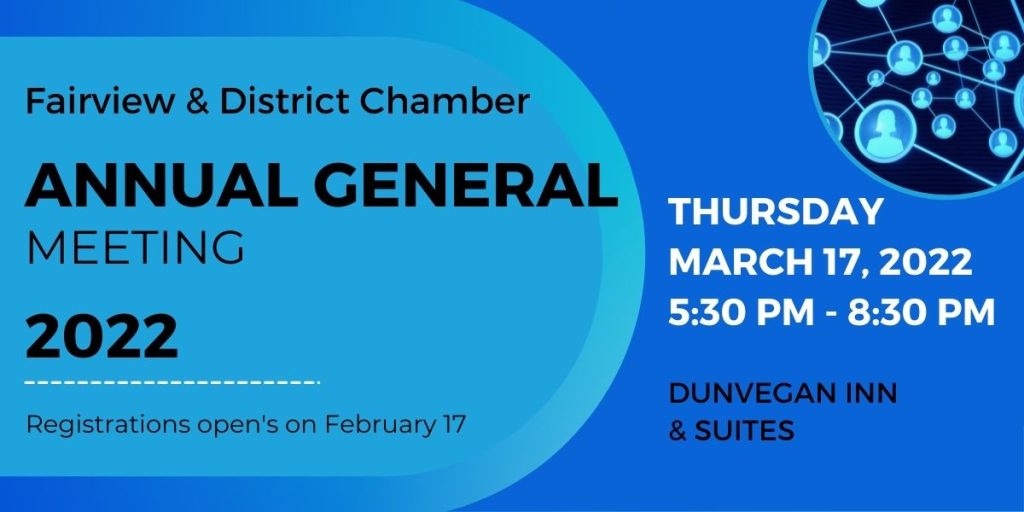 Our Annual General Meeting is our opportunity to connect and engage with our membership, present Annual Reports highlighting achievements, reinforce membership value, share strategic goals for 2022 and elect our 1 term Board of Directors. New this year we will also be taking this opportunity to acknowledge & celebrate some of our member's business achievements and milestones.
Full Event Details will be published soon. See you there!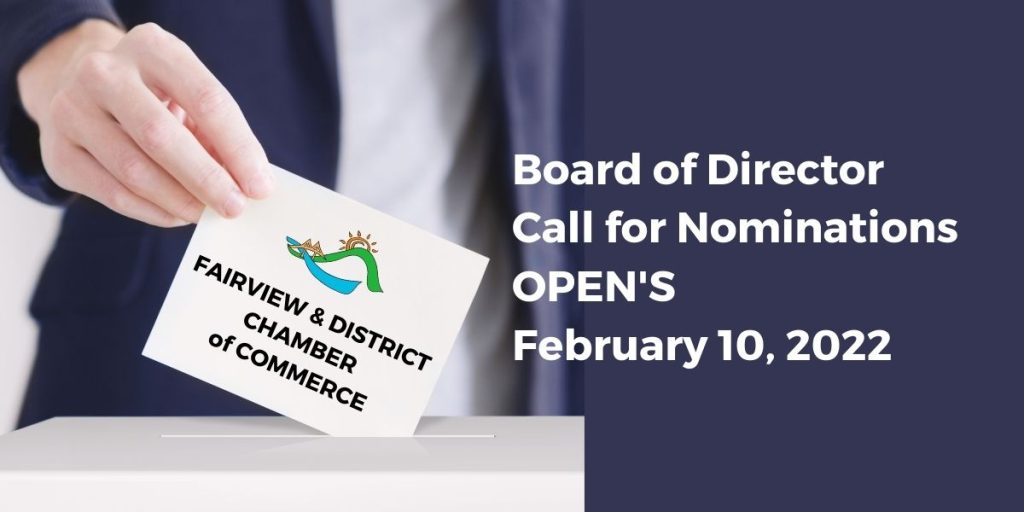 New this year the call for nominations for 2022 Board of Directors will take place prior to our Annual General Meeting.
Important Timelines
February 10 – Nominations Open
February 24 – Nominations Close
March 17 – Election to take place during AGM
Elected Directors serve a one-year term commencing April 21st, 2022. Nominations will be accepted for the following positions:
Chair | Vice Chair | 2nd Vice Chair | Treasurer/Secretary | Directors (5 Total)
How to nominate a candidate: Starting February 10th, prospective board nominees and/or nominators will be able to download a simple nomination form from our website and summit it to the Chamber Office by 5:00 PM, February 24th, 2022.